How many votes (in %) will the Piratenpartei win in the North Rhine-Westphalia federal election 2012 (small parties)?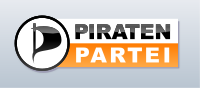 Die
Piratenpartei Deutschland (PIRATEN)
ist eine im September 2006 gegründete deutsche Partei. Sie gehört zu den Kleinparteien.
Die Piratenpartei Deutschland versteht sich in Anlehnung an die schwedische Piratparti als Partei der Informationsgesellschaft.
Homepage:
http://www.piratenpartei.de/